our suppliers
We wholeheartedly believe that "clean" skincare is about more than just the ingredients in your favourite products. It's a journey that involves how those ingredients are sourced, how people are treated, and how we protect our beautiful planet.

With the United Nations sustainable development goals as our guiding star, we are committed to teaming up with suppliers who share our passion for positive change including:

- meet fair pay for all employees
- reduce pay inequality
- support and give back to their local communities
- act to improve energy efficiency
- take action to help reduce the impact of climate change
- look after our ecosystems protect our forests and stop biodiversity loss

Native Oils & Extracts
Australia | Organically Grown
With a continued commitment and social responsibility to brainstorm and implement
environmentally-friendly
practices, our native oils and extracts partner support and put their weight behind the development of new industry markets in the hope of empowering both growers and
indigenous communities.
Proudly Australian, they help to navigate and lead the way towards an innovative approach of plant extraction, developing new technology with a focus on eco-conscious manufacturing.
keep reading
how we found them
When the development process on our new range of skin products based around Aussie, botanical ingredients began, we immediately knew we wanted to work with the best in the biz. Thankfully our Native Oils and Extracts partner is just that! Their super impressive ideas on how to save botanical life whilst also allowing mass distribution in an ethical and sustainable way fit into our eco-conscious approach, making our partnership with them a no-brainer!
sustainability
Our partner uses a range of sustainable and ethically-driven resources to help develop their native extracts. Protecting plant species by cellular extraction, using Energy and Biomass Efficient extraction methods that reduce waste and processing time, in turn saving energy. Utilising purified rainwater, recycling and composting extract by-product and sourcing sustainable, wild-harvested, and organically grown botanicals all whilst continuing to better their practises. 
Addressing the issue of over-farming, our supplier utilises energy and resource efficient processes attributed to reducing risk of over-harvesting, which minimises waste, whilst incorporating composting and repurposing unused plant parts for other ingredients.
Looking ahead, our supplier is set to go off-grid with solar panels, additionally, committing to using at least 80% recyclable or biodegradable, ocean-safe packaging by 2022. 
These are some very impressive and effective eco-solutions!
ethical standards
Our native extracts supplier always puts a strong focus on the continual advancement and improvement of sustainable and ethical practices. They care about the planet and the people who live on it, so they're extremely dedicated to a whole heap of causes from supporting industries with a goal to grow indigenous engagement, to connecting brands and organisations with suppliers and growers with the same ethical standards.
With the planet, and its plants, animals and people front of mind, our supplier has always placed a strong focus on the continual advancement and improvement of sustainable and ethical practices. Through circular economies which intentionally design waste out of the consumer cycle, our supplier is able to keep products and materials in use whilst regenerating natural systems.
Recognising the threat of commercial, mono-culture crops, pesticides and genetic modification to our planet, our supplier is stepping in to expand local growers' opportunities, partnering with both large commercial and small scale growers, and Indigenous growers.

Supporting the inclusion of ancient cultures in the primary industry is key to sustaining the thousands of years of knowledge gained around potent superfoods and species' benefits and uses.
read less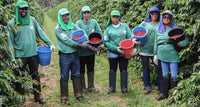 Ground Coffee
San Paulo / Rainforest Alliance + UTZ Certified
Growing coffee since 1890, our coffee supplier specialises in the production of coffee in Pedregulho, a city in the interior of the State of Sao Paulo located in Alta Mogiana Region. This company uses selective, manual, mechanical harvesting as well as their modern milling center to produce coffee that is then shipped worldwide in what is a
transparent, ethical
and professional approach.
keep reading
how we found them
From the beginning, our coffee supplier has felt a commitment of responsibility towards the socio-cultural development of the community and to the environment in which the company operates, and it is for this reason that we chose to partner with them as our coffee supplier. Their dedication to help better the quality of life for their community and society in general was a big game changer for us, and the fact they are so transparent in their own practices made it easy for us to trust them wholeheartedly.
sustainability
They perform numerous projects that benefit many people and various organisations in the city. Some of these projects include helping with the Volunteer Program of Farm Workers, the Reforestation Project, The Family Garden as well as providing environmental conferences and training courses for employees and their families. Aside from their work within the community, this company also features more than 1.575 hectares of permanent preservation and are actively growing native forests, as well as conserving water springs that are responsible for 70% of the water they use in their day to day operation.
ethical standards
Along with their many sustainable practices, they use biofuels in all of their vehicles and dry husks from corn on mechanical dryers in order to reduce the emission of CO2 (how amazing)?!? They also reuse the water from coffee processing to grow bananas, resulting in an increase of organic inputs and microorganisms in the soil, turning it into an environmentally friendly cycle. Their UTZ certification ensures more sustainable farming and better opportunities for farmers, their families, and our planet. The UTZ certification program enables farmers to use better farming methods, grow better crops, and generate more income. They learn how to improve working conditions, adapt to climate change, and protect the environment.
read less
Virgin Coconut Oil
Timor leste | Organically grown
Our coconut is sourced in Timor Leste, by an Australian owned company. They exports coconut oil internationally using an
entirely female based
workforce. Dedicated to providing women of the community with more job opportunities and equal pay to that of their male counterparts, they help to
empower women
through paid employment offering virgin coconut oil that's fresh, raw and harvested from
wild coconuts
(so you know it's free from artificial colours, flavours, preservatives, or chemicals.) What a lovely bunch of coconuts!
keep reading
how we found our coconut oil
They found us, and their story confirmed all the good they were bringing about. So working with them was a no brainer. We feel privileged to be able to support a company that's actively trying to change Timorese culture for the better and we genuinely believe theirs is the best damn coconut oil out there.
sustainability
In the remotest regions in Timor Lest they set up small-scale coconut oil factories, which use minimal resources to run, and we make oil right there on the spot.
This means coconuts don't need to be sent to the city for processing. It all happens where the nuts are harvested. Keeping jobs and employment right there!
ethical standards
Our supplier found that women generally make better use of limited finances, spending 80-90% of their income on supporting their families. At their core, they strive to create a positive social change in Timor-Leste so their mission is to create sustainable income for rural Timorese women enabling them to empower their families and communities.
Our Coconut Oil is cruelty and palm oil free and believe that animals shouldn't suffer in the making or production of any product, specifically, coconut oil.
read less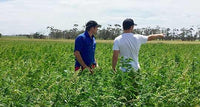 Hemp
Australia | Organically grown
Our Hemp partners work with a number of different farmers to grow hemp around Australia. Working with farmers from across
Tasmania, Victoria, South Australia
and
New South Wales.
The founders have a passion for agriculture and an interest in developing a sustainable food source. What started out as an idea, has now grown into a successful business that aims to give back to the community in any way they can. By controlling all points of contact, this company can guarantee the
quality and freshness
of their hemp products (as you all know, we love product transparency).
keep reading
how we found them
We love brands that try to positively impact the direct environment around them, and our Hemp suppliers works in supporting the local community, so we knew we had to work with them. Along with their dedication to support the Australian farming economy by using 100% Aussie grown hemp, they also works to educate the next generation about hemp and is focused on selecting seeds according to soil type and location.
sustainability
Not only is hemp a sustainable food source in itself but it can also be used to make around 25,000 other products such as skin care, medicine, clothing, building materials, biofuel, and plastic composites meaning there's no part of the plant that goes to waste. Hemp also absorbs more CO2 per hectare than any other forest or commercial crop, meaning it helps to purify the air we're breathing in (love that for us). As if that wasn't enough, hemp plants also have taproots that clean the soil and prevent erosion all the whilst helping to eliminate man-made toxins from soil. Seriously is there anything this plant can't do?!
ethical standards
Our suppliers positioning is 100% Australian sown and grown and that means they focus on traceability, local sourcing, quality, taste and purity. Not only that but they control seed selection, growing, harvesting, processing and packaging (and everything else) to ensure the highest quality is maintained whilst actively promoting sustainable farming methods. This company has a strict control over every aspect of production from paddock to plate, testing their crops regularly before they end up in their warehouse to ensure the product is both chemical and residue-free, and that they're meeting the highest ethical standards.
read less
Jojoba
Israel | Fairtrade , COSMOS , Organic
It all began over 70 years ago, just before the State of Israel came into being. A group of pioneers, literally overnight, set up Kibbutz Hatzerim (a type of settlement unique to Israel) . The vision was to have a shared community, which would serve the population of the rocky desert. In the early 80's, the Kibbutz started searching for new agricultural opportunities which would support the member's livelihoods and those of the Bedouin living close by. However, greening the arid Negev desert was also a major priority. Some 70 years later, our supplier has managed to do just that.

Our supplier is the world's leading Jojoba oil manufacturer and provider, based in the heart of the Israeli desert. As a cooperative settlement owned entity, they leverage over 30 years of combined pioneering spirit, world-class technological, agronomic and manufacturing experience and expertise.
keep reading
how we found them
Whilst on the hunt for a jojoba supplier, we were determined to find someone with ethical and sustainable practises that were just as important to them as it is to us! When we heard that our supplier started planting jojoba crops 70 years ago to create a greener future whilst turning non-arable land into a green oasis, supporting the local community and utilising sustainable practises, we knew we had found our partner! 
sustainability
Our jojoba oil is the purest and most ethically grown and harvested in the world! 
Taking sustainability to that next level, our supplier harnesses the power of renewable energy, both solar and utilising discarded waste, uses reclaimed water through drip irrigation on non-arable land, reuses jojoba pulp to fertilise yields and protects biodiversity by maintaining wild types of jojoba plantations. 

Through responsible agricultural techniques, our supplier utilises 95% reclaimed water and recycles jojoba pulp to fertilise plantations, for cosmetic usage and pet feed supplementation. Minimum waste with maximum awesomeness!
ethical standards
Always seeking to make the world a better place, we guarantee a pesticide-free product, with low use of herbicides, low carbon footprints and low greenhouse gas emissions. Using only natural, non-GMO and organic ingredients our supplier is leading the way in ethical and sustainable practises. One of the most impressive bits? Using non-arable land to grow jojoba with drip irrigation means this land, which was once an arid desert, is now an oasis of green!
read less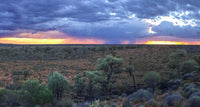 Sandalwood Oil
Western Australia
The name Dutjahn Sandalwood Oils comes from the Dutjahn Custodians being the traditional Gibson desert 2nd contact Aboriginal desert nomads who feel a responsibility to protect and safeguard the Dutjahn trees which are located in their homelands.

With the idea that Australian Sandalwood (Dutjahn) is more than a sacred plant to the Martu and Wongi Nations, in fact, it more closely represents a part of the souls and spiritual identity of the nations, current chairman of the Dutjahn Custodians, Darren Farmer, is dedicated to producing and distilling sustainable and ethically sourced sandalwood oil.
keep reading
how we found them
When on the hunt for sandalwood suppliers, we knew we wanted to work with a company that valued an ethical and sustainable approach to developing this product. Not only does Dutjahn Sandalwood Oils source their wood via eco-friendly avenues such as; wood that has been sustainably managed and harvested by Kutkabbuba Aboriginal Corporation and via various sandalwood plantations that have been credited as ethical, but DSO have also partnered with the Government of Western Australia to ensure and increase indigenous involvement in all areas of the sandalwood supply chain.
sustainability
With the main objective being to protect and safeguard the idea and reputation of the sandalwood tree whilst also respecting its cultural background and significance, Dutjahn Sandalwood Oil strives to use its Indigenous certification to aid in creating a way forward for harvesting of this oil to be inclusive and to acknowledge all parties involved.
ethical standards
In 2017, the Indigenous desert nomads understood that in order to continue to offer a high-quality and sought-after product, they needed to come together and merge with another business interested in doing the same thing, and so this began the partnership with Sandalwood Plantations (Australia's largest sandalwood plantation growers). This working relationship was built, not only on the foundation of mutual respect, but also the extensive cultural knowledge that the old, wild trees from the desert areas needed to be merged with the new, modern way of harvesting sandalwood oil in order for consumers to continue to use it.
read less
Fair Trade Cane Sugar
São Paulo | Certified Organic + Fair Trade
With a promise to 'build with love for the
earth and sustainability',
since its inception in 1946 in Sao Paulo, our sugar is produced using self-sufficient mills that are run through the energy burnt by sugarcane bagasse. In 1987 our sugar supplier founded the 'Green Cane Project' in order to create a sustainable system of sugarcane production, also seeking to manifest all ecological and conservation potential of the crops.
keep reading
how we found them
We were on the hunt for sugar cane that was certified organic and stumbled across not only certified organic but fair trade certified, which ticked all the boxes for us at BNB. Not only is this sugar carbon neutral and socially responsible but it is also produced using natural farming practices, meaning that the cane is planted using organic management and subjected to biological pest control before being harvested green (this preserves both the soil and the environment)!
sustainability
Our supplier also produces alcohol fuel - is a clean and renewable source that is the only viable worldwide alternative to the use of fossil fuels by automotive vehicles. This is then used to help run their production plants aiding to lower their carbon emissions. However, their commitment isn't only to the environment but to their community as well. In 2014, they received an internationally recognised certification for Fair Trade Standards, meaning that they promote social development within the community. 
ethical standards
Our Sao Paulo supplier has planted more than one million native trees in its bid to create 'biodiversity islands' among their sugar cane crops, resulting in the restoration of various animal habitats and the improvement of soil (their soil is now so rich it's almost equal to that of a virgin tropical forest)! Due to these actions, they have been able to generate conditions of environmental ease, allowing their business to coexist with 340 species of vertebrae animals, out of which 244 are rare such as pumas, maned wolves, and giant anteaters.
read less
Banana
Australia | Organically grown
Founded and directed by Aussie Robert Watkins, a second generation farmer who believes that ultimate nutrition begins with a healthy environment in which healthy plants can grow, natural evolution focuses on farming bananas and packaging them in a fully sustainable and recyclable way.
keep reading
how we found them
We wanted to find and Australian supplier with a commitment to both bettering the environment and the greater world we live in. And what we found was a partner with a very strong dedication to creating efficient, practical and sustainable solutions to farming problems.
sustainability
In 2008, Rob designed a fully recyclable packaging system for harvested bananas that would reduce the cost, handling and the plastic packaging needed to transport them. But his innovation doesn't stop there! After getting sick and tired of having to get rid of tonnes of perfectly fine bananas that didn't meet the stringent standards of supermarket chains, Rob stumbled upon an ingenious idea of making and selling banana powder. So not only is this company reducing their plastic wastage but they're also reducing wastage in all elements of their harvesting and producing process.
ethical standards
Our supplier promises to use only the finest quality products that have been grown and harvested according to their own strict farming principles so you know you're receiving only the best, most natural produce. Focusing on all aspects of the growing process, this company prides itself on making sure every single element is ethical, from the way the soil is maintained to the different products developed.
read less
Vanilla
Australian Owned | Fairtrade
Cultivated in 1897 and inspired by Queen Victoria's love for vanilla, our supplier has been synonymous with the best tasting and smelling vanilla essence for over 100 years.
Proudly Australian owned,
they have strong ties with Vanilla growers all around the world and sees first hand how natural weather events can impact on the lives of the farmers that grow it. In the wake of a devastating cyclone that hit
Madagascan Vanilla farms,
our supplier helped these farmers get back on their feet through education, training and funding in Papua New Guinea, and spend a lot of time and energy to ensure the Vanilla industry remains sustainable for many generations to come.
keep reading
how we found them
Once we heard they were serious about sustainable practices by pioneering the production of palm oil free and certified organic Vanilla, it was a done deal. Our vanilla supplier has continued commitment to integrating organic vanilla into all of its products allow us to trust not only the quality and purity of its vanilla but also the environmental responsibility this company feels towards ensuring their industry is a sustainable and ethical one.
sustainability
With the drive to help the fellow industry around them, they began assisting Vanilla growers in Vava'u, Tongo in the hopes of reestablishing their once successful Vanilla industry. What started out as a program to assist 50 growers soon becomes a much bigger program that helps more than 300 Vanilla farmers and their families through funding, equipment and knowledge of the latest sustainable farming practices. We love the fact that this company is thinking about the future and encouraging the industry they work in to think about the planet and put mother nature first. Oh and they've also single-handedly bought Vava'u Vanilla back to the global market, so really, it's a win win for everyone.
ethical standards
Being focused on the sustainable sourcing and practices of their Vanilla, it was a priority to get their products made with Fairtrade certified Vanilla. This means that farmers receive a higher dollar value for their crops and improved terms of trade, also giving them the opportunity to improve their own lives and plan for the future. Helping to reduce poverty? Check. Giving employees fair wages? Check. Teaching younger generations about the importance of sustainability? Check, check, check.
read less
Olive Oil
Australian
Our Aussie supplier planted their first olive tree in 1998, and what started off as a family investment has matured into a team of over 100 people working across multiple groves in Victoria across 6500 hectares of pristine farmland.

From tree to table, nurturing the fruit to create fresh, healthy, antioxidant rich, award-winning extra virgin olive oil. Our supplier looks after every stage of production – from planting and picking to ensure freshness, to pressing and bottling
keep reading
how we found them
It was important for us to find an Australian Olive oil supplier who had values that aligned with our ethos. We searched far and wide until we found The One. With an unwavering focus on superior quality, innovation, and customer satisfaction through all facets of our business, our supplier has developed a reputation as a leading player in the modern olive industry.
sustainability
Our supplier has developed and implemented long term management practises by maintaining rich sandy soils by utilising native grasses in between rows with the olive trees stabilising and assisting the reduction of land erosion. 
Minimising biodiversity loss is vital to all sustainable farming ambitions.
Our supplier works in partnership with the National Heritage Trust to develop surrounding wetlands which prevents saline water from re-entering the murray river whilst providing an incredible home for native animals.
Zero waste targets are a critical pillar in a sustainable strategy. Reusing biomass waste as organic fertiliser and even used as fuel for heating boilers on the farm! All parts of the plant are utilised in a meaningful way, further reducing waste. That's a major win for the planet!
ethical standards
Always seeking to make the world a better place, we guarantee a pesticide-free product, with low use of herbicides, low carbon footprints and low greenhouse gas emissions. Using only natural, non-GMO and organic ingredients our supplier is leading the way in ethical and sustainable practises
read less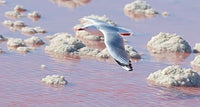 Sea Salt
Australia | Environment ISO 14001
An Australian company that is committed to Australian manufacturing and environmentally sustainable processes. Our supplier believes in working in natural harmony with the environment and understands that their salt fields provide important ecological habitats for birds and plants of special significance. They use unique harvesting technology and prides themselves on their high-quality product and reliability.
keep reading
how we found them
Located in our own backyard, it was extremely hard for us to overlook this company when it came to sourcing our sea salt, especially once knowing the work it does to give back to the communities they operate in. They make significant financial contributions to charities, schools and local sporting organisations and acknowledges that investing in the development of people will positively contribute to the wider community on a local level as well as on a national one too.
sustainability
Our salt supplier is responsible for sensitive land including internationally recognised coastal wetlands and understands that this kind of environment can attract a whole variety of animals and other wildlife who rely on these ponds to survive. While they have an environmental license to operate, they are wholeheartedly committed to protecting the wildlife and allowing the various flora and fauna to thrive on their land. Our supplier is also constantly reviewing their operations to reduce energy use and prefers to use the sun to evaporate water rather than relying on energy intensive machinery when producing salt.
ethical standards
Very active in their bid to reduce and control salinity in Australia as they know the impact it can have on our ecosystems. Working extensively with various  environment protection agencies and key specialists to develop processes to recover the salt in some waste streams, this company is aiming to reduce the amount of salt that is being sent into our landfills or discharged into waterways (this gets a big tick from us). Not only that but they are committed to minimising the impact their business has on the environment by using methods that are socially responsible, scientifically based and economically sound. This includes continuing to reduce waste through improved recycling systems in all of their manufacturing sites by diverting as much waste as possible into recycling streams.
read less
Textiles
Guangzhou, China
We have partnered with one of China's leading creators and manufacturers of eco-responsible bags for cosmetics and travel. We knew we wanted to work with them because of their innovative approach to sourcing 100% plant-based fibres which help reduce the impact on the environment in the production process.
keep reading
how we found them
Finding the right factory with a similar vision to us is a long and tiring process, and this was no exception. We wanted to partner with a factory we could trust and who was honest and transparent with us from day dot. Our textiles partners ware committed to top-notch innovation and environmentally sustainable choices for materials and fibres.
sustainablity
Over the past 20+ years, our supplier has been dedicated to replacing mainstream fabrics with innovative natural and recycled materials, such as RPET, Bamboo Fiber, Banana Fiber, Pineapple Fiber and Pineapple Leather. Rivta also uses GRS certified 100% recycled cotton fabric, which is what we use for our drawstring gift bags. Their corporate vision is to reduce resource waste and environment pollution by producing bags with these special materials.
They strive to continuously become a bridge in helping and encouraging communities and businesses to ignite initiatives that can generate sustainable impact for the environment. Encouraging the term 'Responsible' as a core driving value of the three key factors: Reduce, Reuse, Recycle.
ethical standards
Employees are paid above the local minimum wage and enjoy a number of benefits, with overtimes being paid at 200 - 300%. Work equality is showcased with an even divide of male and female employees with an equal ratio of men and women in leadership positions.
read less
skinfood with

OUR FAVOURITE FRIENDS