how it works…
Earn points for each purchase you make online. The more lovin' you give the higher you nudie status. Other perks include exclusive crew offers and a discounts on your birthday.
$1 spent = 1 point
300 points > $10 Voucher
500 points > $20 Voucher
750 points > $45 Voucher
1500 points > $100 Voucher
Earn extra points by referring a friend, sharing on social, and just coz it's your birthday.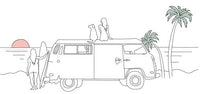 01
nudist beach
beachin' in your birthday suit
1-350 points
$1 = 1 point
Your new to the nudie journey, but we embrace you with open arms to chill out starkers on the beach with our crew, where everybody is welcome.
you can earn a $10 voucher here
02
nudist retreat
you are now a naturalist
351-1499 points
$1 = 1 point
Your confidence is growing and you're ready to take flaunt that birthday suit. Less worry. More fun in the buff.
you can earn a $20 + $45 voucher here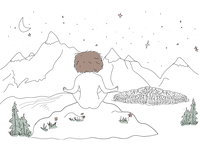 03
nudist colony
you've achieved exhibitionist status
1500+ points
$1 = 2 point
You reach MVP nudie status. You've got nudism covered from head to toe, you're living that liberated #nudielife.
you can earn all vouchers here