facial tips for glowing skin
There may be nothing better in this entire world (except getting into bed with freshly shaved legs having just changed your sheets) than a self-care night equipped with a bottle of wine, Netflix ready to go and an at-home facial kit waiting to hydrate and replenish your skin.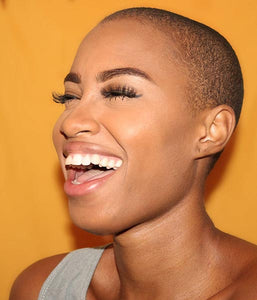 Being the super-duper skin gurus that we are, we have brainstormed, created and tested a range of skincare products specifically for the face that will help your skin stay nourished and youthful *high fives each other*. From clay masks to face oil, our range of products cut the crap and help your skin achieve its glowy potential. 
1. Mask it
Have your face looking like it's 16 even though you've just turned 30
Let's face it, you're not getting any younger and we can't all be JLo. Having a daily face care routine will significantly help firm your skin and restore a certain youthfulness that hasn't been seen since your glory days. Our 'Cactus Clay' Face Mask can help you with this. 
Made with Prickly Pear, Aloe Vera + Rosehip and Kaolin, this is the best face mask to leave your skin feeling super soft and hydrated. To be real with you, this mask is the bomb if you want your youth restored (who doesn't) and your skin radiant. Chockablock with antioxidants that will restore moisture to your skin and resist sun damage, we pinky promise that not only will you want to put this mask on every day, it'll also have your skin pulling a Benjamin Button. 
Clay masks are usually the best face masks for dry skin or skin that's a combination of both (lucky you). 
2. Exfoliate
Get rid of your dead skin cells, you don't need them 
One of the best reasons to pamper yourself on the daily, or at the very least, on the weekly (if that's not a thing we just made it one), is so you can exfoliate your skin and give it room to breathe. This is one of the best skin care routines for dry skin as exfoliating says 'no thanks' to dead cells, ensuring your skin remains smooth and fresh. 
If you have oily skin, this is the one step that you can't avoid. Ever. Like ever ever. Oily skin tends to have an extra-ordinary amount of thick, built up, dead skin that will suffocate your face if you don't kick it to the curb. Exfoliation is the only way to get rid of these freeloaders and diminish clogged pores. 
3. Oils for the win
It's your turn to go… spots + blemishes! 
Home facials are essential for glowing skin and will help dramatically if you're prone to getting skin discolouration, spots and blemishes. If you don't treat your skin properly it's gonna rebel against you like you did with your own parents when you were a teenager, acting out before going all Naomi Campbell on your ass. To avoid this, try using our Lavender Body + Face Oil. 
Filled with the skincare A-team - antioxidants, vitamins and fatty acids - this is the best face oil for glowing skin as it prevents clogged pores (ew), soothes acne (thank god) and reduces future breakouts (hell yeah)! This amazeballs product will become your new best friend (and we ain't lying), winning you over by penetrating your pores deeply and quickly to clean out all of the dirt and excess gunk, and by bringing over a block of chocolate to share. 
The lavender is the real MVP in this face oil though, as its antifungal superpowers help to fade redness and soothe itchy and sore skin because who wants that. 
So with every breath you take and every move you make, your skin will be silently judging you (with the occasional loud burst of angry acne). You won't be able to hear it scream "I need a facial pronto", but we can because we're skinfood junkies. Do the right thing and go get you some glowing skin.